Empowering People
Through Entertainment
Empowering People
Through
Entertainment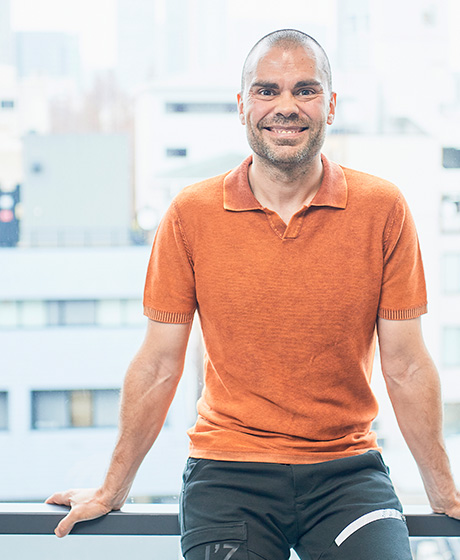 Eliminating
All Barriers
In Entertainment
Language barriers are a thing of the past.
around the world regardless of language barriers.
We believe that quality content can contribute to the growth and enrichment of people's lives. As technology marches on and the world is led by capitalism, it can sometimes feel as though the power gained by challenging something, and the value of evoking emotions are waning. In times such as these, we at AGM endeavor to deliver stimulating and exciting content that will enrich the lives of people around the world through localization.
We're no heroes. We're only striving forward, unsatisfied with the status quo, and with an indomitable spirit that never loses sight of where we came from.
Matsumoto Sangyo Bldg. 7F, Utsubo-Honmachi 1-12-6, Nishi-ku, Osaka-shi, Osaka, Japan 550-0004 TEL: 06-6147-9401 FAX: 06-6147-9402
Matsumoto Sangyo Bldg. 7F, Utsubo-Honmachi 1-12-6, Nishi-ku, Osaka-shi, Osaka, Japan 550-0004 
TEL: 06-6147-9401 
FAX: 06-6147-9402
101, BIZSMART AOYAMA, 2-12-8, Kitaaoyama, Minato-Ku, Tokyo Japan 107-0061 TEL: 03-6869-4756
Bizsmart Aoyama 101, Kitaaoyama 2-12-8, Minato-Ku, Tokyo Japan 107-0061
TEL: 03-6869-4756
Established with translation and localization as its main business (in Tokyo)
Moved offices to Osaka / Began offering game debugging and marketing services
Began offering manga translation services
Established a Creative division / Began offering services for voice recording and LQA for all platforms
Established the PLAYISM division (launched a website for domestic digital content)
PLAYISM makes first entry into the Tokyo Game Show
Launched the English version of PLAYISM (website for domestic digital content)
PLAYISM is the first Japanese property accepted through Steam Greenlight (ended in 2017)
Established AUTOMATON division
PLAYISM entered into a publisher's contract with PlayStation®
Began offering game porting and localized text implementation services
Established Customer Success division
Launched customer support services
Launched content moderation services
AUTOMATON reached a monthly average of 10,000,000 PV
PLAYISM store (website for domestic digital content) shut down
Launched the English version of AUTOMATON
Added another floor to the head office to expand business
PLAYISM titles reach a total overall sales of 10,000,000 copies
Established with translation and localization as its main business (in Tokyo)
Moved offices to Osaka / Began offering game debugging and marketing services
Began offering manga translation services
Established a Creative division / Began offering services for voice recording and LQA for all platforms
PLAYISM makes first entry into the Tokyo Game Show
PLAYISM makes first entry into the Tokyo Game Show
Launched the English version of PLAYISM (website for domestic digital content)
PLAYISM is the first Japanese property accepted through Steam Greenlight (ended in 2017)
Established AUTOMATON division
PLAYISM entered into a publisher's contract with PlayStation®
Began offering game porting and localized text implementation services
Established Customer Success division
Launched customer support services
Launched content moderation services
AUTOMATON reached a monthly average of 10,000,000 PV
PLAYISM store (website for domestic digital content) shut down
Launched the English version of AUTOMATON
Added another floor to the head office to expand business
PLAYISM titles reach a total overall sales of 10,000,000 copies